What was The Buzz in July?
The Buzz
July was…well…hot. As record temperatures hit the country and many of us battled fruitlessly to keep cool, there was still plenty going on in real estate. Here are some of the highlights:
The Royal Institute of British Architects (RIBA) announced the six buildings competing for the 2022 RIBA Stirling Prize, recognising the UK's best new building and considered the country's highest architecture accolade. The six projects range from educational, cultural, and residential buildings, all designed for sustained community benefits that "demonstrate the power of exceptional architecture to enhance lives". One of the shortlisted buildings is 100 Liverpool Street by Hopkins Architects, who worked with Universal Design Studio to develop the entrance lobbies and the second-floor lobby accommodating a main reception, café, informal meeting and flexible work areas. Another building that made the shortlist is Orchard Gardens, Elephant Park in London by Panter Hudspith Architects, a new city block of 228 homes and retail space wrapped around a communal garden, this building is part of the major regeneration of Elephant and Castle. The winner will be announced on Thursday 13 October 2022.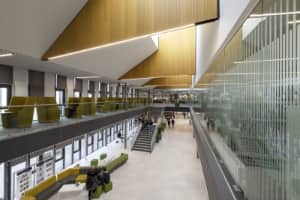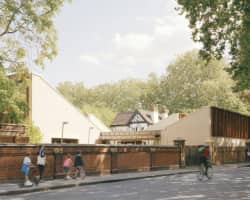 Flexible/hybrid work arrangements still dominate the conversation with 64% of all London City roles now listed as hybrid and 15% of the UKs workforce working flexibly:
A McKinsey & Company survey of 25,000 respondents shows flexible work arrangements sit high on the priorities list just behind better pay and career opportunities. "Employers should be aware that when a candidate is deciding between job offers with similar compensation, the opportunity to work flexibly can become the deciding factor," the report stated.
And it's not just in the city, Lidl has given all office staff the option to work from home permanently with their new flexible working model: "We feel it is important that, where possible, we offer our colleagues as much flexibility as possible and trust our teams to determine the right environments that work most effectively for them."
With the temperatures rising there has been an increase in on-demand office space. Jonny Rosenblatt, Co-Founder of Spacemade shared his views with React News – "direct bookings for day passes at our flexible spaces surged 132% compared to the previous week as non-members looked to escape to a well air-conditioned, comfortable space."